Meet the Team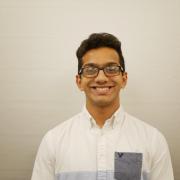 Shravan Hariharan
Aerospace Engineering
Edison, New Jersey
Shravan is a first year Aerospace Engineering and Physics student who is the current team lead. He has always been a devout space fan and enjoys model rocketry as a hobby. He plays the saxophone and loves music, and loves to play pretty much all sports.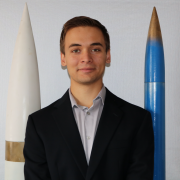 Lucas Muller​
  ​Mechanical Engineering
   San Diego, California
  Lucas is a graduating fourth year Mechanical Engineering student, from the San Diego, and the current vehicle lead. Hardworking and dedicated, Lucas is committed to the advancement of the USLI program at Georgia Tech. As Vehicle Lead, his primary responsibility is to oversee and guide the project through each of its milestones. Although USLI is about 95% of his life, he enjoys participating in all categories of intramural sports as they cycle through the seasons.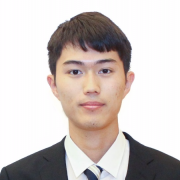 ​  Yuji Takai
    ​Aerospace Engineering
​     Tokyo, Japan
​    Yuji is a second-year Aerospace Engineering student, who plans on switching to becoming a Computer Science major next semester. This is his first year as a part of the team, and is on the airframe/vehicle team. Yuji is responsible for managing the OpenRocket model and simulations. Last year, he was a part of the Ramblin' Rocket Club, and has a NAR 1 rocketry certification through the club. Yuji wants to work on model rocketry with multidisciplinary students, which inspired him to join the team. He has previously interned with Mitsubishi FUSO, working with their system integration team.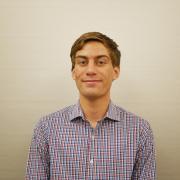 ​   Walter King
   Mechanical Engineering
   Walter King is a sophomore mechanical engineering major at the Georgia Institute of Technology and is currently serving as GITLIT's Avionics Sub-Team Lead. He has worked as a Capability Development Intern at NASA IV&V and as a Manufacturing Intern at the RCBI Advanced Manufacturing Technology Center.  Walter grew up in Elkins, a small town situated in the hills of West Virginia, and enjoys playing music, hiking, and tinkering with things in his free time.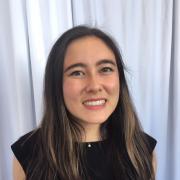 Carmela Chaney
​Mechanical Enineering
Carmela is a third year Mechanical Engineering student who is currently on the airframe/vehicle team. She is looking forward to working collaborating with other sub teams and getting involved with the manufacturing process. Carmela has previously interned with GE Aviation where she worked in component repair and CFM56 systems engineering. She loves to travel and has studied abroad in France.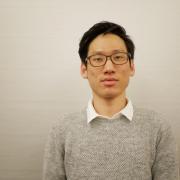 Yoobin Kim​
​   Aerospace Engineering
​   Seoul, Korea
    Yoobin is a sophomore Aerospace Engineering student. He is on both the ATS and Avionics teams. His interests are rocketry and computational engineering.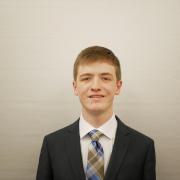 ​  Daniel Mulligan
   ​Aerospace Engineering
​   Merrimack, New Hampshire
   Daniel is a junior Aerospace Engineering student. He is currently the team's Systems Lead and a member of the Vehicle sub-team, where his focus is on the rocket's rover deployment system. His interests include rock climbing and Star Trek, and he hopes to someday work in the space industry.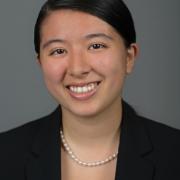 Karena Fiore
​  Aerospace Engineering
   ​Salt Lake City, UT
   Karena is a third year Aerospace Engineering student and this is her first year on the team. She is a member of the airframe/vehicle team and has been involved in writing documentation, creating CAD models, and manufacturing and assembling rocket components. She has previously worked at Aerospace Tooling and Machining in quality control and will be doing a quality engineering internship at Orbital ATK next year. She enjoys music and participates in fencing and archery.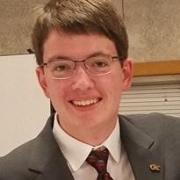 ​Andrew Trimper
  ​Computer Engineering
   ​​Merrimack, New Hampshire
   Andrew Trimper is a second year computer engineering student at Georgia Tech, and is on the avionics subteam. Originally from Merrimack, NH, Andrew plays a key role in the electronics hardware and software components of the rover subsystem, where he has worked on the electronics and software controlling rover control and deployment. Andrew's interests extend beyond USLI, where he is a member of the Georgia Tech marching band and jazz band.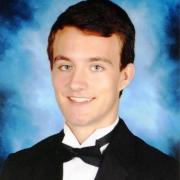 ​  James Thomas
   ​Marrietta, Georgia
 James is a transfer student from Georgia Southern and came to Georgia Tech with his twin brother Jaxon. He is from Marietta Georgia so he is close by and gets to go home on occasion and see his other 2 siblings. In his free time he likes to build computers, play videogames with friends, and watch Atlanta United games. Go A.U.!